The music program at Central High School is part of a comprehensive fine arts program. Led by John Currey and Jennifer Currey, the program attracts over 300 students participating in a variety of musical experiences. Opportunities include three concert bands, three jazz bands, three jazz combos, pep band, marching band, and beginning band.
The educational philosophy of the program focuses around a strong emphasis on sight-reading, which provides exposure to a great variety of music and a way to achieve musical proficiency and independence. The program also broadens students' musical perspectives by directing students to an array of music education opportunities: referring students to private instruction and summer camps, encouraging attendance at concerts, making professional recordings available for listening and providing exposure to guest artists to work with students.
John Currey
John Currey is Director of Instrumental Music at Champaign Central High School. Mr. Currey received his training at the University of Massachusetts as a saxophone student of Lynn Kock and Yusef Lateef and at the University of Illinois where he studied with Debra Richtmeyer and Ron Bridgewater. Prior to his appointment at Central in 1998, Mr. Currey taught in Munster, Indiana, and in the Montgomery County, Maryland Public Schools.
John Currey performed across the country with the World Champion Cadets of Bergen County Drum and Bugle Corps in 1990 and 1991. He returned to the Cadets as a member of the teaching staff in 1992 and 1993.
Under Mr. Currey's leadership, many student ensembles at Central have had the opportunity to travel and play all across the country at festivals, concerts, clinics, and parades including the Essentially Ellington Festival in New York, Monterey Jazz Festival, Savannah Jazz Festival, Berklee Jazz Festival, North Texas Jazz Festival, ABC Dunkin' Donuts Thanksgiving Day Parade in Philadelphia, Nations Day Parade in New York City, Peach Bowl Parade, Disney Parade of Bands, and the Illinois Superstate Band Festival.
He is active as a clinician and guest conductor for various state and district festivals throughout the Midwest and Northeast United States. He also frequently serves as an adjudicator for various concert and jazz band competitions and festivals in the Midwest. He is a member of NAfME and JEN. He has served as the ILMEA Jazz Division Vice President and as the Chairman of the All State Jazz Band for ILMEA. 
Jennifer Currey
Jennifer Currey is a native of Farmington, Illinois. She attended the University of Illinois as an undergraduate French Horn Performance major. While there, Mrs. Currey performend in many ensembles including The Marching Illini, Symphonic Band, U of I Symphony, Illinois Opera Theater, Jazz Band, and several chamber groups. She graduated from the U of I with Honors in 1995.
Following her studies at the U of I, Mrs. Currey attended the Peabody Conservatory of Music at the Johns Hopkins University in Baltimore, Maryland. While at Hopkins, she held an appointment as a music education graduate teaching assistant. She performed in the Peabody Symphony Orchestra and the Peabody Wind Emsemble. Mrs. Currey received her Master's Degree in Music Education from Johns Hopkins in 1998.
Mrs. Currey's performance experience has included appointments with the Champaign-Urbana Symphony Orchestra, Sinfonia da Camera, Danville Symphony Orchestra, and Peoria Municipal Band. While in graduate school, she performed professionally with the American Symphony Orchestra at Carnegie Hall in New York City.
Her teaching career began in the Catlin, Illinois, school district prior to accepting a position with Champaign Unit #4 Schools in 1999. She served on the teaching faculty at the University of Illinois Summer Youth Music Camps for several years. In 2008, Mrs. Currey was appointed assistant band director at Champaign Central High School. She is active in recruiting beginners as well as non-traditional students to the music program at the school. She is a member of NAfME and ILMEA.
Nick Schulze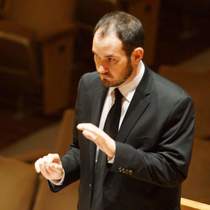 Nick Schulze teaches vocal music, guitar music theory, and marching band at Central. He graduated in 2010 with a Bachelor's Degree in music education from Eastern Illinois University and in 2019 with a Master's Degree in Music Education from Illinois State University.
He began his teaching career working as the district band director for Neoga CUSD # 3. During his time at Neoga, the band received many honors including division one ratings at contest and being selected as an IHSA State Pep Band. He spent four year years as the assistant band director at Champaign Centennial High School working with the concert bands, pep band, jazz band, and marching band. He is starting his second year at Champaign Central High School.