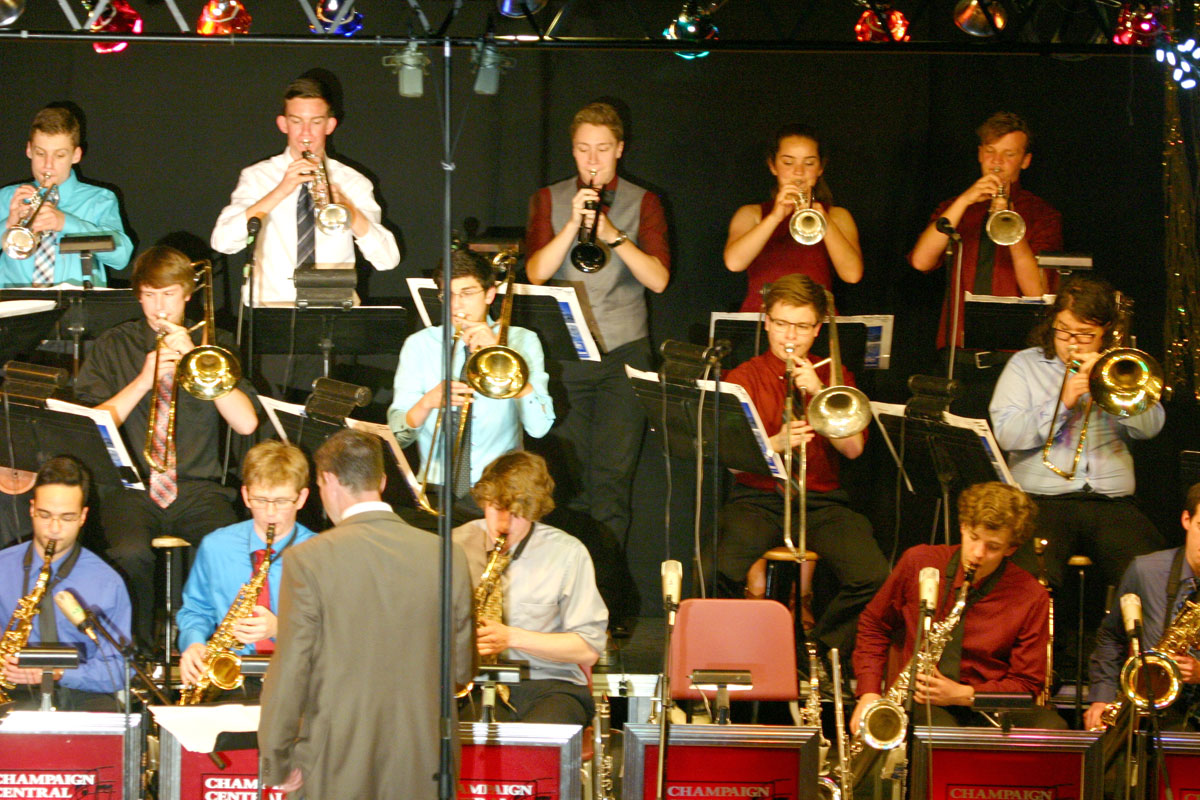 The jazz program at Central High School includes three jazz bands and three combos. Participation in the program is by audition at the beginning of the year.
 Stage Band
The Stage Band is an intermediate to advanced level big band.
Jazz Ensemble
Participation in the Jazz Ensemble requires a considerable commitment including rehearsals before school three mornings per week, sectional rehearsals outside of the school day and a busy performance schedule. The group performs at local events and travels to local and national jazz festivals.
Lab Band
The Lab Band consists of beginning and intermediate musicians and serves as a gateway opportunity for students who are new to jazz.
Jazz Combos
The three Jazz Combos offer select students an opportunity to sharpen their improvisation skills. Will help from their directors, combo members choose and arrange their own music, create their own rehearsal schedule and even book their own gigs. They perform locally at civic functions and at festivals and competitions.
Communities cheer when a hometown team reaches the Sweet 16. This spring, Champaign-Urbana has reason to celebrate a musical triumph for a hometown band. Champaign Central Jazz Ensemble has been accepted to a prestigious jazz competition, arguably the high school band equivalent of the Sweet 16. Central Jazz Ensemble, led by John Currey, is oneContinue reading →
The Champaign Central (IL) High School Jazz Ensemble has been accepted to two prestigious jazz festival competitions this spring and we need your help to get there!  Led by Mr. John Currey, Jazz Ensemble was selected from hundreds of high school jazz bands across the country to participate in these events. Swing Central Jazz (SavannahContinue reading →
Eastern Illinois University Jazz Festival – February 11, 2017 There are two buses for this trip which have different departure times: Bus 1 students arrive at 7:15 a.m. Bus 2 students arrive at 10:15 a.m. Both buses will return to Central HS at approximately 7:45 p.m.