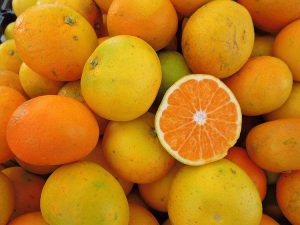 The music programs at Champaign Central High School — band, marching band, jazz band, choir, and orchestra — strive for the highest level of musical achievement through the dedication and strong work ethic of our students. Music programs offer priceless lessons in self-discipline, determination, leadership, and collaborative work toward shared goals. These traits and work habits carry over in our students long after they leave the concert hall and practice field.
Your support of our Annual Fruit Sale helps pay for clinics, scholarships, equipment, instruments, special performances and trips. By purchasing some fresh, delicious fruit, you will aid us in defraying the many costs associated with running Central High School's top-notch music program.
Click here to learn more about the fruit we offer.
The deadline for ordering fruit is Thursday, November 18, 2021.  Fruit Delivery will begin December 3.  To order online with a credit card, visit: https://my.cheddarup.com/c/central-maroons-fruit-sale-2021
Important note:
We are also offering an option to donate 10# boxes of oranges this year to Daily Bread Soup Kitchen, Feeding Our Kids, or Eastern Illinois Foodbank. You may order as many boxes as you would like. The Boosters will deliver the fruit to the local organizations for you!
The music boosters will also accept monetary donations. You can do this within the same Cheddar Up site via credit card for a nominal fee or pay via PayPal. If using PayPal, please choose the "Family and Friends" option to help save the 3%!