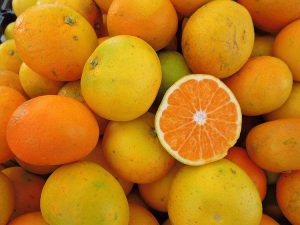 The music programs at Champaign Central High School — band, marching band, jazz band, choir, and orchestra — strive for the highest level of musical achievement through the dedication and strong work ethic of our students. Music programs offer priceless lessons in self-discipline, determination, leadership, and collaborative work toward shared goals. These traits and work habits carry over in our students long after they leave the concert hall and practice field.
Your support of our Annual Fruit Sale helps pay for clinics, scholarships, equipment, instruments, special performances and trips. By purchasing some fresh, delicious fruit, you will aid us in defraying the many costs associated with running Central High School's top-notch music program.
Orders need to be completed by Saturday, November 14.
FRUIT SALE
Due to the current COVID-19 pandemic we have made some necessary changes to this year's fruit sale.  We felt it was important to continue the tradition of the sale while making it safe for all.  We have partnered with Central Illinois Produce to bring you oranges and grapefruit.  This year's sale will be online only and requires fruit to be picked up at Central Illinois Produce on December 5. ORDER HERE
DONATIONS
Each year we collect hundreds of pounds of fruit for local charities.  This year we are partnering with Curtis Orchard to donate apples to Eastern Illinois Foodbank and Daily Bread Soup Kitchen.  We are also accepting monetary donations that will go directly to our band program.  DONATE HERE
For more information contact: fruitsale.maroonbands@gmail.com