Champaign Central High School
Friday, April 13, & Saturday, April 14, 2018
Come out for a relaxing evening (or two!) at Champaign Central's Annual Jazz Fest. You'll hear great music from a number of local middle and high school big bands and enjoy dinner, dessert, or snacks from our Jazz Cafe. Admission at the door is $5 per person, with a family maximum of $20.
We need volunteers for event set-up (Thursday and Friday), event duties (Friday and Saturday), including help with decorating, concessions, ticket sales, band hosts and of course, tear-down and clean-up (Saturday night).  SIGN UP TO VOLUNTEER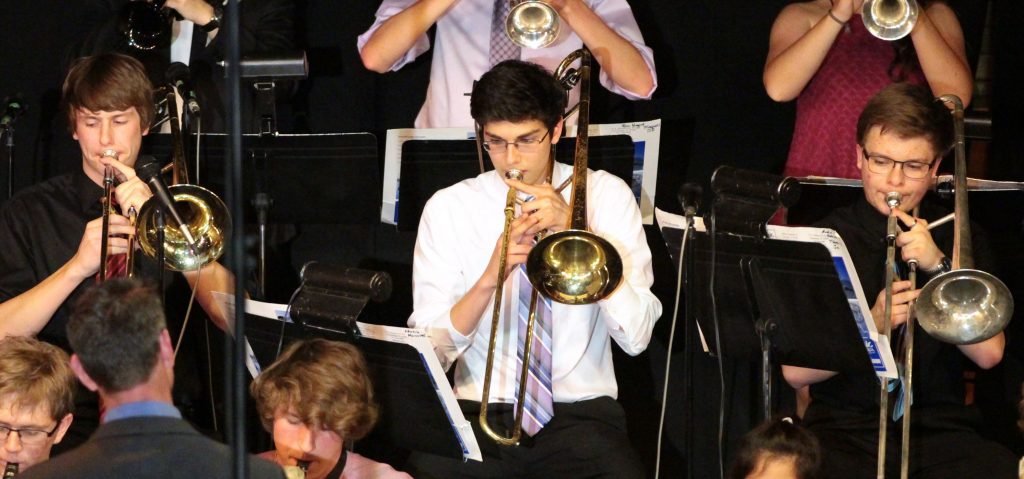 Friday schedule
Combes Gym - Big Bands
5:30 Edison MS - 3
6:00 Centennial HS - 2
6:30 Central HS - Lab
7:00 Edison MS - 2
7:30 Franklin MS
8:00 Central HS - Stage
8:30 Edison MS - 1
9:00 Centennial - 1
9:30 Central - Ensemble
Seely Hall - Combos
6:00-6:30 Edison Combo
6:30-7:00 Centennial Combo
7:00-7:45 Central Combo II
7:45-8:30 Central Combo I
Saturday schedule
Combes Gym - Big Bands
5:30 Central HS - Lab
6:00 Mattoon HS
6:30 Central HS - Stage
7:00 Jefferson MS
7:30 U of I Alumni Band
8:45 Central HS - Ensemble
Seely Hall - Combos
6:00-6:40 Central I
7:00-7:30 Central II