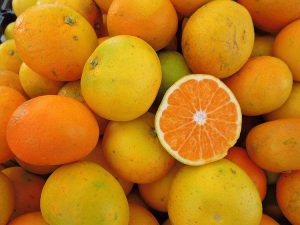 Your support of our annual fruit sale helps pay for clinics, scholarships, equipment, instruments, special performances and trips for our music students. By purchasing fresh, delicious fruit, you will aid us in defraying the many costs associated with running Central High School's top-notch music program.
The deadline for ordering fruit is Friday, November 10, 2017.
Fruit is scheduled to be delivered to Central High School the weekend of December 1. The student seller you select online will deliver the fruit directly to you.
You may choose to donate your purchase of 10# boxes of oranges to Daily Bread Soup Kitchen, Feeding Our Kids, or Eastern Illinois FoodBank. Order the 10# box of oranges and in the comment section write which organization should receive your donation. The boosters will deliver the fruit to the organizations for you!
We are selling Curtis Orchard apples again this year. Contact a student seller directly or email us at fruitsale.maroonbands@gmail.com if you want to order apples.